Syd arrived with us on Sunday afternoon. After a short journey in the back of a truck I walked him the rest of the way to our sanctuary. He is settling in well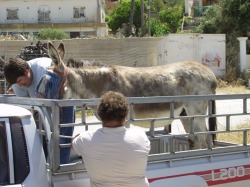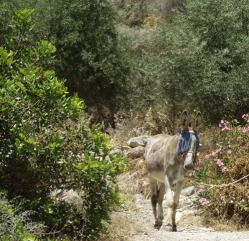 Syd walks well and without problems down to the sanctuary. he stops on the way for a roll!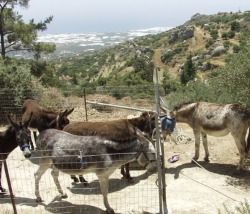 He is introduce to the other 'oldies' over the fence. He wants to talk to them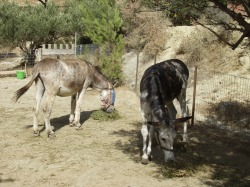 This is probably the first time in his life that he has not been tethered or tied up with a rope.

He has made friends with Zak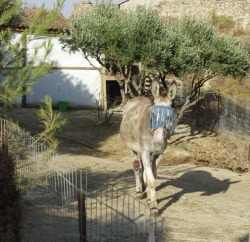 He nearly runs when he sees us the next morning. He is one happy donkey now

The wound on his leg is still not completely healed but it is a lot easier for us to treat it now that he is living here with us.